Does your business design or manufacture EV Charging infrastructure?
Easby Electronics can help.  We are your "One Stop Shop" for all EV Charging infrastructure requirements and components!
With over 40 years of experience in the electronics component industry, Easby Electronics have the knowledge and expertise to support your business in the dynamic EV marketplace. We can offer a whole range of EV specific products such as:
Residual Current Monitors
Relays
Power Supplies
Terminal Blocks
EV Cables & Sockets
IoT Components
Contactors
Displays
Antennas
Domestic Consumer Units
Why choose Easby Electronics for your Electric Vehicle charging design project?
We have access to world-leading electronic component suppliers allowing us to supply you with highly reliable and competitively priced components.
Our dedicated Product Management team and Field Application Engineers collaboratively engage with your team to tailor a solution that best matches your EV Charging requirements.
Not to mention we already have a wealth of experience working with several large UK based EV brands, providing the highest standards of service, quality and electronic components.
Explore our EV Charging components & suppliers
We understand the EV landscape is dynamic and so is our component offering.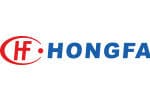 Your Partner for Technical Innovation
Using our expertise, experience and extensive product offerings, you can be confident we are the right team for your EV project.
Please call our sales team today to discuss how we can help with your requirements.